Description
GODDESS RISING: REDISCOVERING SACRED FEMININE POWER
A Wise Woman Rising Retreat with Rebecca Jeffers, M.Ed., LPC
November 10-12, 2017
At this retreat, we will explore the archetypal energies of the Sacred Feminine. These powers represent vast forces of potential that have become diluted or in some cases virtually lost.  Today we live in a world trapped by the ideal of perfectionism. We quickly find fault with ourselves and see ourselves as somehow lacking. Our entire lives become centered around performance and achievement. What is missing in the lives of many women (and men) is a connection to the Sacred Feminine life force. Through trauma, disconnection, shame, perfectionism and a disembodied culture, many today are cut off at the neck, living from the head only.  To heal the ethic of perfection, we must find our way back to feminine wisdom, to the heart.
Activating the sacred feminine can lead us back to ourselves, to our interior home place. She is the doorway to healing and restoration of creativity, sexuality, love, and compassion. With her energies surging through us we come back into our bodies, re-ignite passion, claim our birthright, and find alignment. No longer do we walk around with our bodies in knots, out of touch with our feelings, not knowing what we need or want. During the weekend we will invite the spirits of Artemis, Aphrodite, Persephone, Inanna, Kali, Demeter, Gaia, Hera, Athena, Ishtar, and Shakti to be our guide and show us the way home. 
Additionally, we will work with the core principles of Rebecca's Wise Woman Rising Coaching ® program of self-love and empowerment. Rebecca teaches a powerful form of individuation that fosters the skills to self-nurture the internal wounded, fear and shame based younger selves so the more resilient, balanced ego adult can continuously and consistently step forward. For it is the full grown woman, the adult self, the Wise Woman self we want living our daily lives. During this retreat, we will gain the confidence to step into a stronger, more vivacious woman thoroughly imbued with the essence of Sacred Feminine power.
"Tell me, what is it you plan to do with your one wild and precious life?" – Mary Oliver
Crescent Moon Lodge is a beautiful property located on 60 rolling acres in Rattan Oklahoma (approx. 3 hrs from FW).  During our retreat, we will enjoy a half moon. Weather permitting we will have an outdoor fire circle for drumming, dancing, releasing and setting our intentions for the future.  The weather at this time of year tends to be beautiful. Expect low 80's during the day and cool evenings. We will be taking advantage of the outdoors as often as possible during the weekend.
Determine your guiding Sacred Feminine archetypes
Explore both the bright and shadow aspects of your archetypes
Ascertain which archetypal energy you need for balance
Expressive Arts – Mandala Drawing
Creative Journaling -the power and beauty of a Mandala journal
Sacred Goddess Movement – becoming fully embodied 
Meditation & Guided Imagery
Labyrinth walk 
Yoga offerings with Lauren Johnston
Wisdom Teachings
Storytelling and amplification
Fire Circle Under the Half Moon
Inner Journeying experience with Music and the Breath
Dreams – Music – Drumming – Art – Dancing
Spontaneous Joy – Heartfelt Emotions – Lasting connections 
Tasty, on-site chef prepared meals 
Relaxing in the hot tub
DATE: November 10-12, 2017
TIME: 4 pm Yoga class with Lauren, 5:30 pm Dinner, 6:45 Opening Circle – Ends on Sunday around 1 pm 
(You are highly encouraged to arrive at Crescent Moon Lodge as early as 1 pm on Friday to take advantage of this lovely property.) . 
LOCATION: Crescent Moon Lodge, 1001 Baize Lane, Rattan Oklahoma 74562 (approximately 3 hours from FW)
www.crescentmoonlodge.com   To inquire about registration contact Rebecca. Registration not available for this event via Crescent Moon.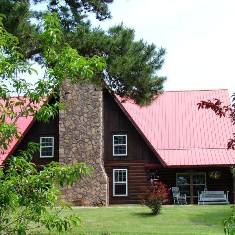 LODGING: shared space with individual beds. All meals provided by Bernard's Game Day Foods. Chef David and Michele will once again offer fabulous, farm to table, tasty meals. Most dietary restrictions can be accommodated. 
COST – ALL INCLUSIVE: $675 (retreat plus lodging and food) Call or text rebecca at 817-219-7913, wisewomanretreats@gmail.com or www.facebook.com/rebeccajefferscounselor
Rebecca Jeffers invites you to join her in the journey to reclaim the Wise Woman who lives within each and every woman. A licensed counselor with a private practice in Fort Worth Texas, Rebecca is a popular storyteller, speaker, and workshop/retreat leader with over 20 years of experience. She has a deep compassion for exploring the treasures of the Feminine Spirit and empowering women to live and speak their truth. Having found her own voice, she is dedicated to passing on the powerful reclamation process to all women. Rebecca has pursued in-depth study of intuition, wisdom teachings, dreamwork, mandala drawing expressive arts, Jungian and transpersonal psychology, and the healing power of Story. She is a student of Dr. Clarissa P. Estes' author of Women Who Run With the Wolves and incorporates many of these teachings into her work. Her Wise Woman Rising ® program of self-empowerment has helped countless women learn the art of nurturing the younger self so the inner Wise Woman can come fully forward, act as centering guide, and rise! 
Lauren Johnston, wise woman, and certified yoga instructor will be leading us in several yoga offerings (optional) for all levels. From sun salutations, awakening our morning energy, to Yin and Restorative practice for calming peace. Lauren, a native Texan has practiced yoga since the age of 16.  At 38 she now believes that yoga is one of the most powerful healing tools available. She received her 200 RYT in 2016 from the Rebecca Butler School of Yoga and will be completing her 50-hour advanced training under Colleen Saidman and Rodney Yee this fall. She is passionate about yoga and assisting people to know their most authentic and healthy self.
Cancellation policy for retreats and intensives:
Any cancellation received 30 days or more prior to event will receive a refund less a $100 fee. Any cancellation received 29-15 days prior to retreat will receive the option of 50% refund or the option of applying the full amount, less $100 fee, to another event within one year from date of cancellation.  Cancellations received 14-0 days before start of retreat are not eligible for a refund.