Description
WOMEN WHO RUN WITH THE WOLVES
COMING HOME: INITIATIONS INTO the WISE WOMAN SISTERHOOD  
Wise Woman Rising Retreat -November 9-11, 2018 – Crescent Moon Lodge
Women's Retreats, Fort Worth / Dallas with Rebecca Jeffers M.Ed., LPC. Women's self-development, spiritual and creative retreats for feminine rewilding.
Come open your heart to your Wise Woman Self. Join the sacred circle of women and give your self the gift of laughing, crying, howling, dancing and dreaming. Gather some wisdom, share your spirit, make new connections and weave a little magic for the feminine soul. Amidst the natural beauty of the Crescent Moon Lodge, we will be engaged in various exercises, storytelling, and archetypal embodiment practices to facilitate your return home.
Sealskin, Soulskin
Using as our guide the haunting and evocative tale Sealskin, Soulskin from Clarissa Pinkola Estes' Women Who Run With the Wolves we will explore one of the most compelling initiatory tasks required for the transition from naive' Maiden energy into full Wise Woman status.
Like the Seal Woman who danced on the rocks with joyous abandon and unwittingly lost her skin and thus a deeply essential part of herself, so too do we struggle at times to keep our skins intact. With her journey as a map, we will delve into the losses of skin that can occur in a thousand and one ways during a woman's life.
"To lose the skin is to lose one's protection, one's warmth, one's early warning system, one's instinctual sight…..to be without the skin causes a woman to pursue what she thinks she should do, rather than what she truly wishes." C.P. Estes'
At its heart, this tale is a story of initiation. And whenever an initiation is at hand you can count on the Dark Goddess to be near. The Dark Goddess archetypal energy is the one that challenges us to sacrifice and surrender to the life purpose that is calling. Life itself is asking us to grow and change in new and meaningful ways. It will not always be in the direction we necessarily want however it will be the path that brings us home.
"…one will awaken to the voice calling from home, back to the core self where one's immediate wisdom is whole and accessible. From there, a woman can decide with clear-seeing what it is she must have, and what it is she wants to do." C.P. Estes'
During this retreat, we will be under a new moon waxing into a crescent. The new moon carries the energies of the Maiden as she moves into Mother (full moon). How perfect for us as we dive into this rich tale of losing ourselves and finding our way back home. Join the circle of sisters and explore your desire and need to come home. Coming home means coming home to you, the fullness of who you are when you stand in your True Self. During this retreat there will be time for you to go off on your own, to journal, dream, meditate, contemplate, draw mandalas, and explore Nature. Weather permitting we will incorporate the outdoors into our work as much as possible.
"Home is a sustained mood or sense that allows us to experience feelings not necessarily sustained in the mundane worlds: wonder, vision, peace, freedom from worry, freedom from demands, freedom from constant clacking. " C. P. Estes
Expressive Arts – Mandala Drawing
Archetypal Embodiment Practices 
Wise Woman Rising Sacred Feminine Archetypes
Exploring the Body/Psyche/Soul disconnection (losing our skins) 
Creative Journaling -the power and beauty of a Mandala journal
Authentic Body/Psyche/Soul Movement – becoming fully embodied 
Meditation & Guided Imagery
Labyrinth walk 
Yoga Stretch with Lauren Johnston (optional)
Wisdom Teachings
Storytelling and amplification – Sealskin, Soulskin
Fire Circle with S'mores Saturday Night (weather permitting)
Music – Drumming – Art – Dancing
Spontaneous Joy – Heartfelt Emotions – Lasting connections 
Tasty, on-site chef prepared meals 
Relaxing in the hot tub
Personal time to journal, meditate and explore Nature 
"The teachings about the archetypal energies and how they contribute to my wise woman was powerful. The Breathwork journey was intensely amazing! Thank you!!" 2017 retreat participant
"I found reconnection and motivation to make the ascent, to come back from the Underworld with more wisdom. I also need to do the work I've been taking a vacation from." 2017 retreat participant
DATE: November 9-11, 2018, Friday
TIME: Friday arrival retreat begins with gathering circle at 3 pm. You may arrive anytime after 1 pm on Friday to enjoy the property. 
The retreat will end approximately 1:30 pm on Sunday. We will have brunch at 10:45 followed by a final circle of sharing. ***WE CREATE SACRED SPACE DURING THE RETREAT. PLEASE PLAN YOUR TIME AND TRAVEL ARRANGEMENTS TO FULLY ACCOMMODATE THE START AND FINISH TIMES OF THE RETREAT. 
LOCATION: Crescent Moon Lodge, 1001 Baize Lane, Rattan Oklahoma 74562 (approximately 3 hours from Fort Worth and 2 hours from Dallas and will show up on most GPS apps as Hugo Oklahoma)
www.crescentmoonlodge.com   To inquire about registration contact Rebecca. Registration not available for this event via Crescent Moon.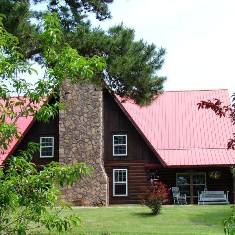 LODGING: shared sleeping space with individual twin size beds/plus shared bathrooms. Chef prepared farm to table, tasty meals. Dietary restrictions can be accommodated. 
COST – ALL INCLUSIVE: $675 (Friday arrival retreat plus lodging and food)
EARLY REGISTRATION Before October 10, DEDUCT $75 (Use coupon WWRR2018)
Thursday arrival including dinner, lodging, and tour add $155)
**Thursday Arrival Option with Elephant Sanctuary Tour -During this retreat, there is an option to arrive on Thursday, November 8 after 1 pm to enjoy the lodge property and to have meditation/relaxing time before the retreat begins.  Lauren will lead yoga stretch (optional) in the afternoon, and we will have a circle share after dinner. Dinner is included in the price option for Thursday arrival. On Friday morning we will be taking a tour of the Endangered Ark Foundation www.endangeredarkfoundation.org The Endangered Ark, located in Hugo Oklahoma (13 miles from the Lodge) is the second largest home to Asian elephants in the US. Our private tour will begin at 11:15 am on Friday morning. The cost of the tour ($42.50) includes hand-feeding is rolled into the price option for Thursday. The tour is also optional, and the price will be deducted from Thursday option arrival if you decline. We will find lunch in Hugo after the tour, and the cost is on your own. Add $155 for Thursday arrival. If registering online add the excursion to your cart. 
To register  for this event use the online store or call/ text Rebecca at 817-219-7913, email wisewomanretreats@gmail.com or message www.facebook.com/rebeccajefferscounselor
Rebecca Jeffers invites you to join her in the journey to reclaim the Wise Woman who lives within each and every woman. A licensed counselor with a private practice in Fort Worth Texas, Rebecca is a popular storyteller, speaker, and workshop/retreat leader with over 20 years of experience. She has a deep compassion for exploring the treasures of the Feminine Spirit and empowering women to live and speak their truth. Having found her own voice, she is dedicated to passing on the powerful reclamation process to all women. Rebecca has pursued an in-depth study of intuition, wisdom teachings, dreamwork, mandala drawing expressive arts, Jungian and transpersonal psychology, and the healing power of Story. She is a student of Dr. Clarissa P. Estes' author of Women Who Run With the Wolves and incorporates many of these teachings into her work. Her Wise Woman Rising ® coaching program of self-empowerment has helped countless women learn the art of nurturing the younger self so the inner Wise Woman can come fully forward, act as centering guide, and rise! 
Lauren Johnston is a native Texan who has practiced yoga since the age of 16. Lauren's philosophy about yoga is that it is one of the most powerful healing tools available and she beautifully embodies her teachings.
She received her 200 RYT in 2016 from the Rebecca Butler School of Yoga and will be completing her 50-hour advanced training under Colleen Saidman and Rodney Yee this fall. She is passionate about guiding people back to their authentic and healthiest selves.
Cancellation policy for retreats and intensives:
Any cancellation received 30 days or more prior to the event will receive a refund less a $100 fee. Any cancellation received 29-15 days prior to retreat will receive the option of 50% refund or the option of applying the full amount, less $100 fee, to another event within one year from date of cancellation.  Cancellations received 14-0 days before the start of retreat are not eligible for a refund.